The Drop in Mortgage Rates Brings Good News for Homebuyers
Over the past few weeks, the average 30-year fixed mortgage rate from Freddie Mac fell by half a percent. The drop happened over concerns about a potential recession. And since mortgage rates have risen dramatically this year, homebuyers across the country should see this decline as welcome news.
Freddie Mac reports that the average 30-year rate was down to 5.30% from 5.81% two weeks prior (see graph below):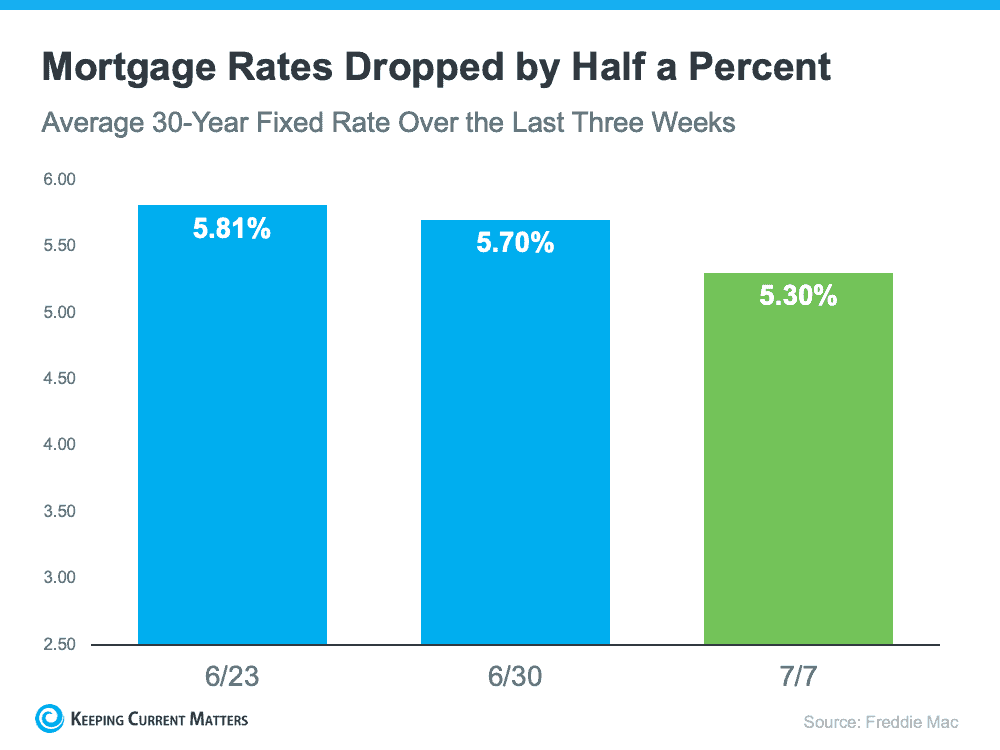 But why is this recent dip such good news for homebuyers? As Nadia Evangelou, Senior Economist and Director of Forecasting at the National Association of Realtors (NAR), explains:
"According to Freddie Mac, the 30-year fixed mortgage rate dropped sharply by 40 basis points to 5.3 percent. . . .
As a result, home buying is about 5 percent more affordable than a week ago. This translates to about $100 less every month on a mortgage payment."
That's because when rates go up (as they have for the majority of this year), they impact how much you'll pay in your monthly mortgage payment, which directly affects how much you can comfortably afford. The inverse is also true. A decrease in mortgage rates means an increase in your purchasing power.

The chart below shows how a half-point, or even a quarter-point, change in mortgage rates can impact your monthly payment: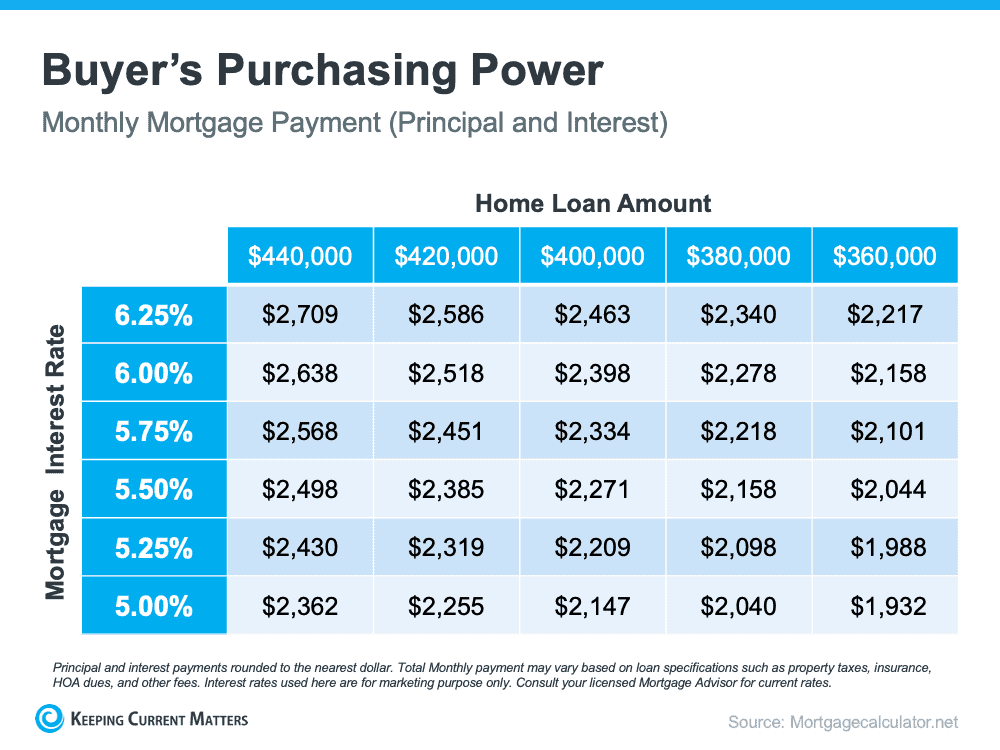 Bottom Line
If your home doesn't meet your needs, this may be the opportunity you've been waiting for. Contact a local real estate advisor today to see how you can benefit from the current drop in mortgage rates.

Selling Your Home?
Get your home's value - our custom reports include accurate and up to date information.
Get Home Value
Meet Kayleigh Sellars
Born and raised in Columbia SC, I graduated from The University of South Carolina in 2014. Soon after graduating I started my banking career with a credit union. I was able to work my way up and by 2018 managed two markets.
I transitioned to a branch manager role at a large bank and redirected my focus to business and mortgage lending. I was able to see the positive financial impact a home refinance could make for a client and loved walking them through the process. Financial literacy and breaking the process down for my clients are things I'm passionate about.
My free time is spent hanging with my husband, Richard, and our Sheepadoodle, Tucker. Recently my Dad shared a story with me about when I was little and would want to play "mortgage lady". Here we are now and I'm a mortgage lady! (I promise I wasn't a weird kid).
803.665.5788